Norco Chiropractor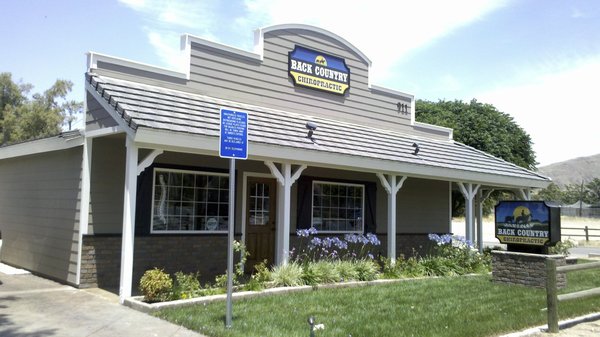 Thank you for visiting the website of Norco Chiropractor: Dr. Jennifer Wells and Back Country Chiropractic - one of the areas newest professional chiropractic offices serving the communities of Norco, Eastvale, Riverside, Corona, Mira Loma and the surrounding communities.
Totally re-built and re-modeled in January 2011, Dr. Wells and her friendly, warm staff invite you to visit their beautiful, inviting home-feel office as well as their new website for more information. Dr. Wells has over 23 years of experience and skills and is a preferred provider for most insurance and HMO plans. She also has excellent massage therapists who specialize in deep-tissue therapy. Her office looks forward to helping you with your chiropractic and massage therapy needs-- whether it's from stress, hobbies, repetitive stress, working out, work-related or auto-related accidents or other injuries or conditions.





Dr. Wells prides herself in defining and discussing what goals each patient needs and wants and customizes every treatment plan according to her recommendations as well as their wishes. Her ultimate goal is to help each patient feel better, stay well, and maintain a healthy and active lifestyle where pain in no longer the main focus of her patient's day.


Within our website online, Norco and it's surrounding area residents will find all types of health and wellness related information including information about our office and services, our doctors,

Chiropractic Care, Massage Therapy, Acupuncture Therapy, Traditional Chinese Herbology, Cupping, Auricular Therapy, Reiki, Moxibustion, back and neck pain, work and auto injuries

and much, much more.

We hope you enjoy the information within and share it with others. Again, thank you for visiting

www.backcountrychiropracticnorco.com

and remember to come back often.

Yours in health,
Dr. Jennifer Wells, D.C., Dr. Christina Goulart, D.C., Dr. AJ Lababidi, D.C.

















Chiropractors

Anajali Desai, L.Ac
Board Certified Acupuncture Physician
Melanie Khalil, L.M.T.
Licensed Massage Therapist